Layout and Presentation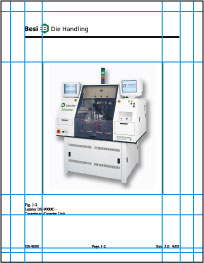 The last step in any technical manual project is to combine the text, tables, artwork, photos and fonts together into a digital layout. In some ways, this is the most complicated part of the job.
The finished technical manual is an intricate construction, often including dozens or hundreds of linked files. Before a technical manual is finished, all of these parts must be working together correctly. We fight the battles with the layout software, so you don't have to.
We use several types of layout software, including InDesign, FrameMaker, PageMaker, and Microsoft Word. We can also present the completed material on-line (HTML and CSS), on CD or DVD (PDF with Table of Contents and Index).